Facilitating communication with clients.
Facilitating communication with clients.
We strive to create the perfect relationship with our clients.
Increase in website visitors.
Increase in website visitors.
A well-functioning website can bring potential visitors organically.
Increase in online presence.
Increase in online presence.
Potential buyers are attracted to an intuitively designed webshop.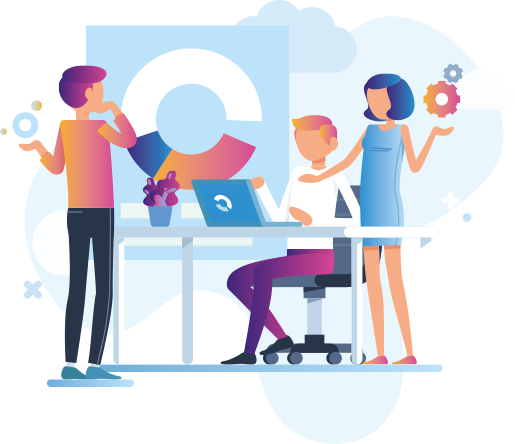 Innovation is the first step to progress
We have already completed numerous successful projects, some of which you can view under the References section. In addition to development, we also specialize in creating chatbots and SEO campaigns, ensuring complete solutions. Customer satisfaction is our top priority, which is why we provide six months of free maintenance for every website, system, and chatbot we create.
Frequently Asked Questions (FAQs)
We offer the best solutions
to all our clients.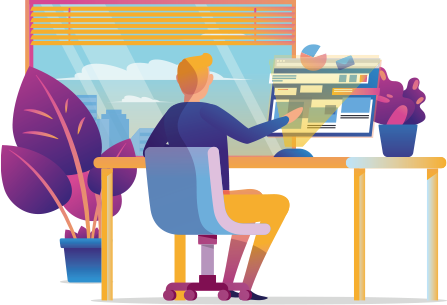 What amount do I need to calculate?
The complete development of a website or the implementation of a particular project is usually a unique task based on the specific requirements of the client. The final price of a project is determined by a complex equation with multiple variables. Therefore, we can provide a detailed cost estimate only after prior consultation and will send it to the client via email. The consultation is always free of charge.
How long does a project take?
As with project costs, it is also important to know the details of the project when it comes to deadlines. We provide the deadlines and commitments along with the quote to our partner after prior consultation. The consultation is always free of charge.
What projects do we undertake?
Thanks to our routine and experience, we cover almost the entire spectrum of web development. We undertake the implementation, maintenance or further development of custom-developed and WordPress websites, as well as the establishment of API connections. We have great experience in developing custom WordPress plugins. Our skill list includes, but is not limited to: Javascript, jQuery, VueJs, Bootstrap, PHP (Native, Laravel), Python, Java, SQL, WordPress, Woocommerce, Shoprenter, API development, mobile applications, Svelte, React, NodeJs.
When is it worth creating a new website?
If an existing website is outdated, uses old technologies and was created several years ago, it is very likely that developing a new website will provide a comprehensive solution. In most cases, fixing or speeding up these sites is no longer cost-effective for the operator. For more details, please contact us and request our website audit.
How is the implementation of the project structured?
The first step is to contact us and request a free consultation or a review of your existing website. Once these initial steps are completed, we hold a preliminary discussion where we clarify any questions or concerns. Then, we prepare a detailed proposal including an estimate, project timeline, and specifications. If our client agrees to the proposal, we sign a contract and begin the development process. Throughout the development phase, we maintain regular communication with the client in a pre-agreed format. After the website is completed and testing is finalized, we hand over the finished product to our partner. If desired, we offer ongoing monthly website maintenance as well. For more information, please inquire during the consultation process and we will work with you to create an ideal solution.
Contact information
+ 36 30 8838442
6500 Baja
info@codefusion.hu
Opening hours
MONDAY - FRIDAY
8:00 - 17:00
SATURDAY - SUNDAY Closed